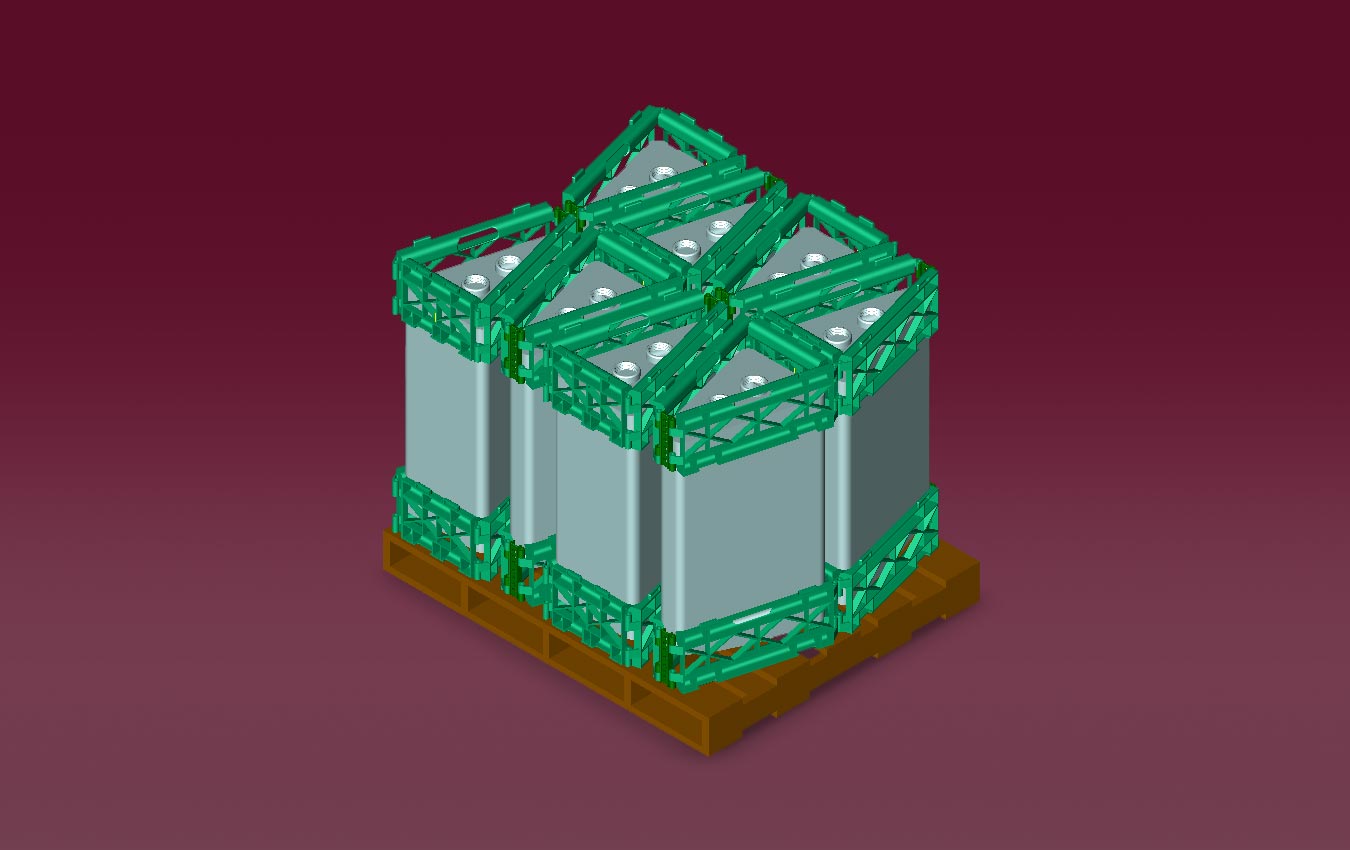 Introducing the V-Max Tank
™
a Revolutionary Mini-bulk Container from ASV
As the go-to agri-chemical tank component OEM supplier for decades, our engineers have made major improvements to the dry breaks, micro valves, mixers and bellows used by the leading tank suppliers. Now, we've turned our attention to the tank itself, and the results are nothing short of an industry revolution.
Evolutionary, revolutionary patent-pending design
Largest filled ship volume per pallet
Significantly reduced freight cost
Available from 15 gallons to 35 gallons
Increase downstream warehouse space
8 containers per pallet versus 5 conventional containers
Lowest radius bottom for maximum draw
Mitigate the risk of a single-source supplier
You have always paid more – now you can pay less, much less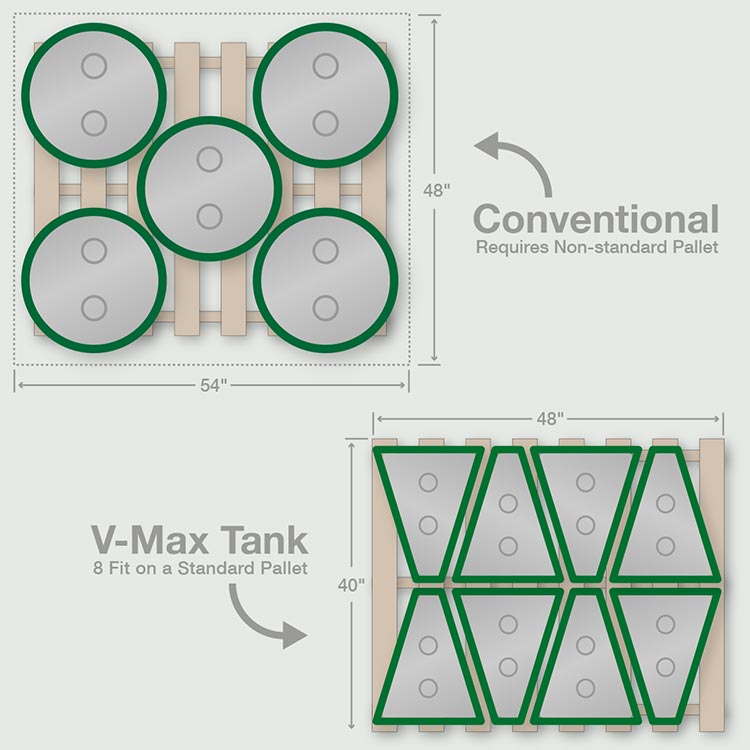 Dramatic Freight Cost & Warehouse Space Savings
While conventional tanks require a non-standard 54" pallet, the V-Max Tank features an incredibly innovative design that allows you to ship 60% more bulk product on a standard 48" pallet! It's the largest shipping volume per pallet of 15 or 30 gallon MBCs (mini-bulk containers) available. Not only does this design substantially reduce freight costs, it means more efficient use of warehouse space at every level – manufacturing, distribution and retail.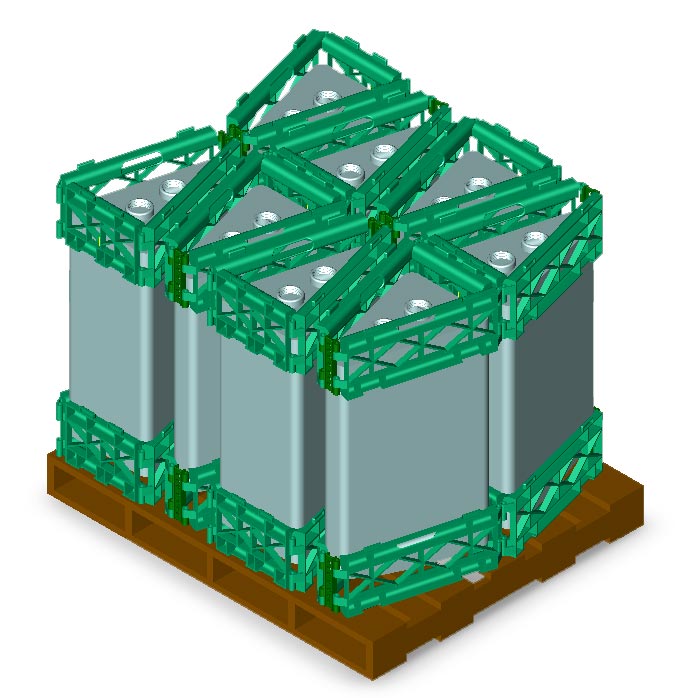 Full Utilization of Shipped Product
The V-Max Tank has the smallest radius tank bottom available, reducing residual waste and air cavitation problems when contents are low. You'll squeeze more product out of each and every tank, and waste less than conventional agri-chemical containers.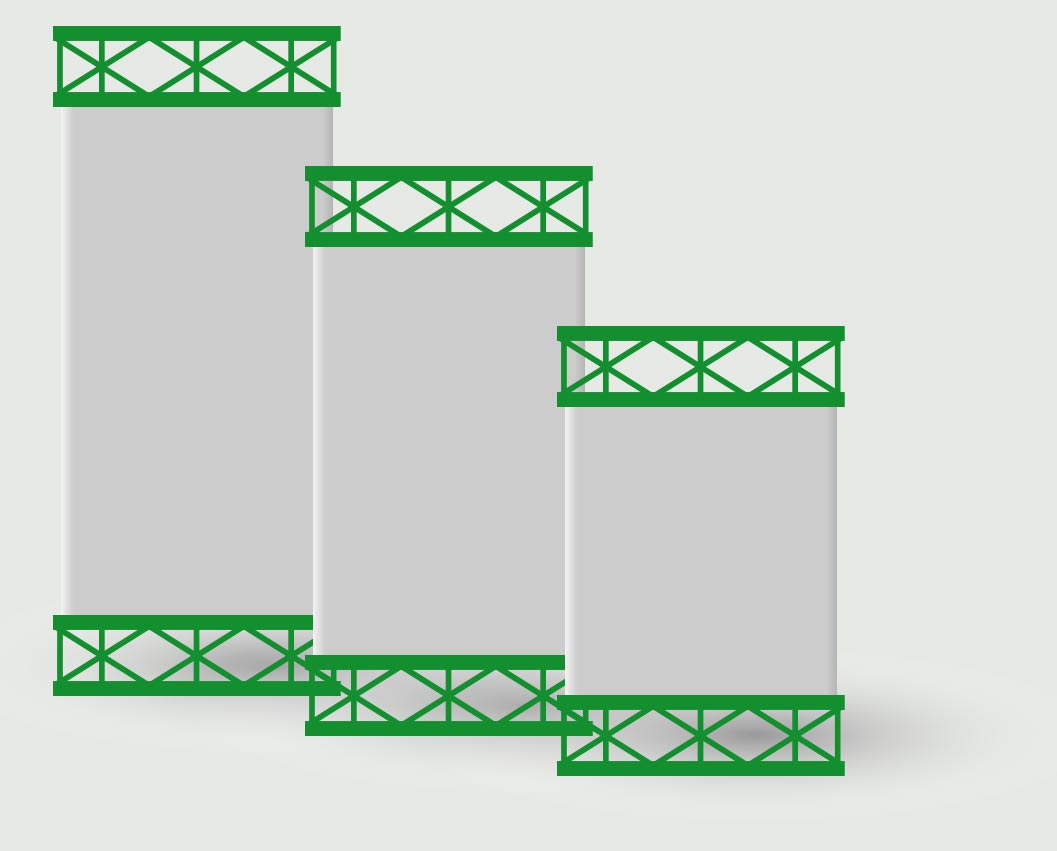 Flexible Sizes and Configurations
The V-Max Tank is available in a wide range of sizes and configurations, from 15 gallons to as large as 35 gallons.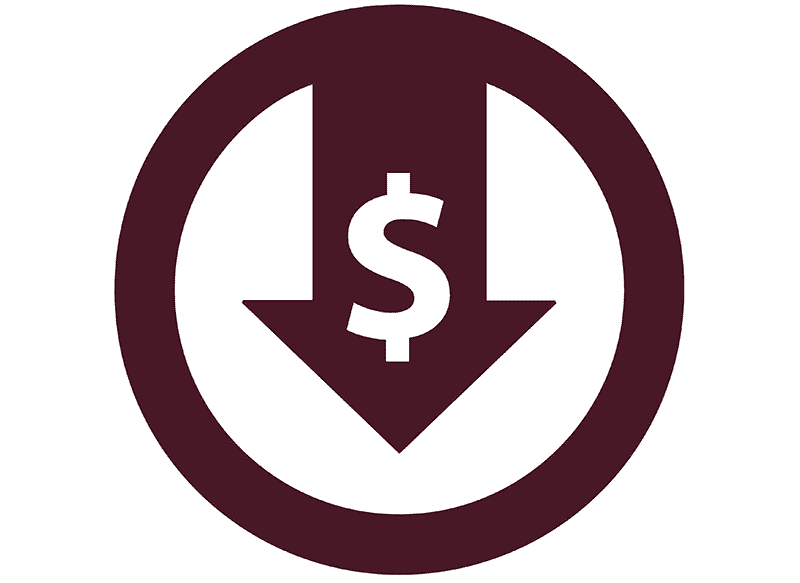 A Better Tank at a Lower Cost, Period
With ASV, you can source agri-chemical tanks directly from the manufacturer at a substantial savings vs. the conventional, less efficient tank designs. You'll get all the advantages of the V-Max Tank, at a substantially lower cost to boot.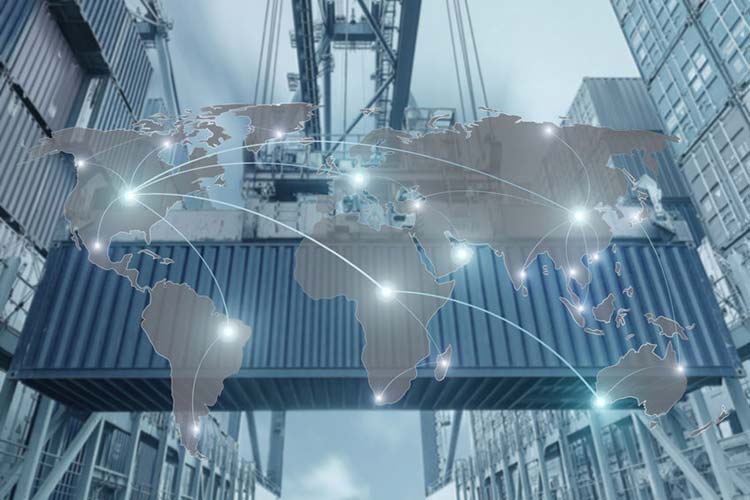 Mitigate the Risk of a Single-Source Supplier
Each year, ASV ships tens of thousands of products to distributors and OEMs worldwide, including the agri-chemical components used in conventional mini-bulk ag tanks. By choosing ASV for a portion of your tank needs, you can spread your supply chain risk and provide more flexible options in the event of unforeseen supply chain interruptions.
Well known brands trust ASV for their OEM needs
All product and company names are trademarks™ or registered® trademarks of their respective holders. Use of them does not imply any affiliation with or endorsement by them.